ChoiceOne Bank is pleased to announce Angie Hanks has joined the Coopersville Branch Office as Branch Manager. ChoiceOne Bank's Coopersville Branch is located at 661 West Randall Street in Coopersville. "We are pleased to welcome Angie to our ChoiceOne team," said ChoiceOne Bank CEO and President Kelly Potes. "As we continue to grow our community bank franchise across Michigan, Angie's bank management experience, customer service skills and vast community involvement complement our mission to provide superior service, high quality advice and show our utmost respect to everyone we meet."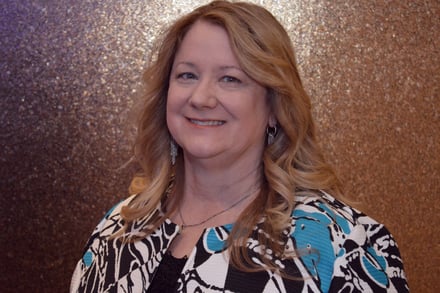 Hanks joins ChoiceOne Bank with over 26 years of business banking and management experience. In her most recent position, Hanks was Assistant Vice President and Branch Manager of the Chemical Bank Walker office.
With a strong commitment to the communities she serves, Hanks has volunteered her services to numerous organizations including the Grand Rapids/Holland Chamber of Commerce, Junior Achievement, Habitat for Humanity, the American Cancer Society's Relay for Life, the Children's Advocacy Center, United Way, Boys and Girls Club, Rotary International, and Grand Rapids Opportunities for Women (GROW). She is the current board chair of Steepletown Neighborhood Services, and served as president of the St. Adalbert Ladies Auxiliary, the Holland/Zeeland Exchange Club and the Walker Chamber of Commerce. Hanks has also served on the board for the Kenowa Hills Education Foundation and was treasurer and marketing chair for the West Michigan Hispanic Chamber of Commerce.
An ambassador for the Grand Rapids Chamber of Commerce, Hanks is on the planning committee for the Michigan Association of Chamber Professionals Annual Conference. As an ambassador, Hanks received the 2-Time Grand Rapids Chamber "Ambassador of the Year" Award, as well as the West Michigan Hispanic Chamber "Champion of The Year" Award and the Caribbean Coalition of West Michigan's "Latina Wings" Award. Hanks is also recognized with the "Making a Positive Difference in The Lives of Others" Award for her outstanding community service by the Kent County, Kalamazoo-Muskegon Black Nurses Association.
Additionally, Hanks teaches financial literacy classes at the Grand Rapids Urban League, Inner City Christian Federation, Steepletown Neighborhood Services and area churches and businesses. She studied Business Administration at Grand Rapids Community College and Davenport University.